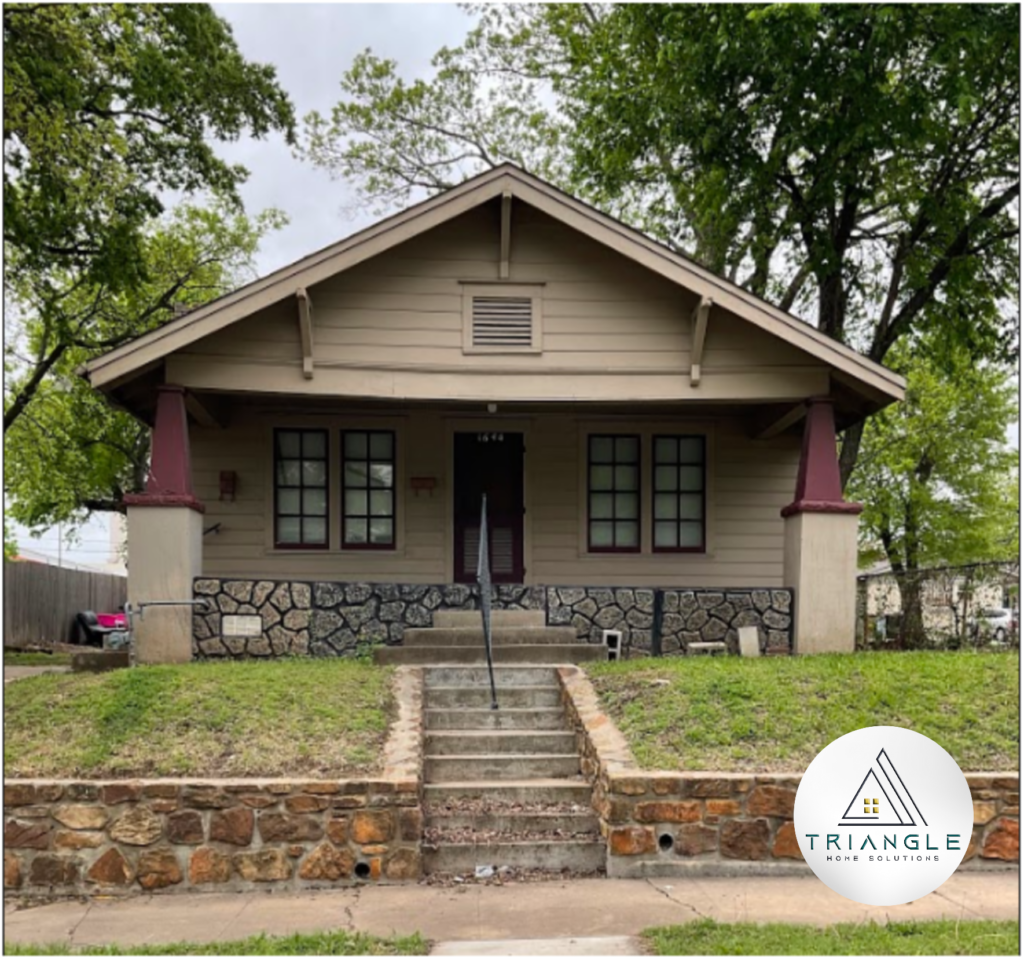 Property is being sold AS-IS Buyer must do their due diligence. Please bring all parties associated day of showing.
Buyers pay both seller and buyer closing costs. Earnest money deposit of $1,000 is due within 24 hours of signing buyer agreement. Buyer must be willing to close quickly with cash or similar commercial lending. Buyer pays both sides of closing.
We have an assignment of contract with equitable interest in this home. Do not contact Seller or attempt to market this deal as your own. Bring all parties to the Investor Inspection as Buyers will be limited to one walk through only.
You will be notified by 4:00 PM on Thursday about your offer. If your offer is the highest, Triangle Homes will handle the paperwork.
Call 918-212-5053 for any other questions or concerns.